I use this theme as my base for building Small – Large Websites. I made it simple and easy to customize for faster development.
Easy to use, styles are all set to default.
Made with Bootstrap 3
Responsive
Comes with helper CSS classes. See documentation
Class based.
Follows WordPress standards and best practices.
Follows some of the suggested best practices of the Theme Check plugin.
Continuously updated from time to time.
WooCommerce ready!
No useless or nonsense codes.
No hidden JS Scripts.
Screenshots:
Home Page: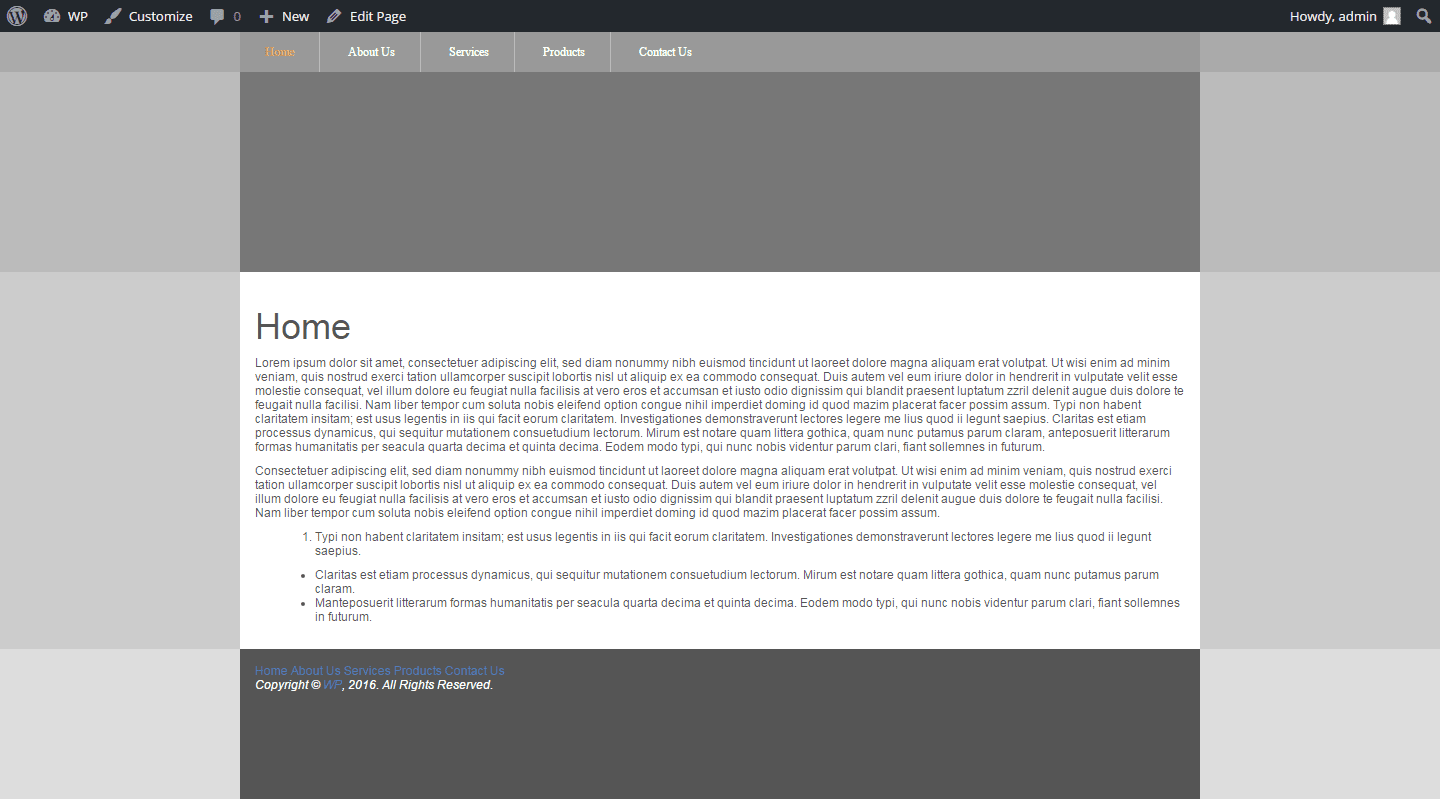 Inner Page: